It's official: District 5 Supervisor candidate Thea Selby FIRST to Public Financing
SELBY CERTIFIED FOR $20,000 IN PUBLIC FINANCING
A Major Contender in District 5 Supervisor Race
Hello Thea Supporters,

We just received the exciting news that notice of certification for public financing by the Department of Ethics has been APPROVED. Check out excerpts of our press release: 


"This is a great day for us," said candidate Thea Selby. "We're running a grass roots, neighborhood-based campaign, and getting public financing shows the depth of local support our campaign enjoys."

Selby's campaign is the first in the District to get public financing. This means that Selby raised over $10,000 from at least 100 San Franciscans. Overall, the Selby campaign has raised $50,000 since November 2012. With public financing, the Selby Campaign will receive an additional $20,000 in a 2 to 1 match from the City.

"Many of Thea Selby's donations are under $100 and come from local residents and merchants in the District 5 interested in have a strong local voice in City Hall. This is not uncommon for a grassroots candidate, particularly one not backed by a big political insider machine," said Treasurer Tim Durning. Durning has worked as Treasurer for several successful progressive campaigns including David Campos, and many others.

"It is vital to us to receive this kind of support," said Selby. "As the only neighborhood candidate, public financing levels the playing field against others beholden to interests outside our District. I'm proud to be first to qualify, and will make sure that I represent the interest of all people in District 5," said Selby.

"I am passionate about having a safe and thriving district, and making sure we have a strong voice for neighborhoods at City Hall. Ideas can bubble up from the people who know best what's happening in the district—the residents and merchants of District 5," Selby stated.

Campaign staff celebrated last night by attending a performance of tinypistol (Maurya Kerr) with Thea Selby for Supervisor Campaign Manager Megan Wright holding a key role in all three parts at the West Wave Dance Festival, where Thea was honored to be seated next to SF Ballet principal Vanessa Zahorian.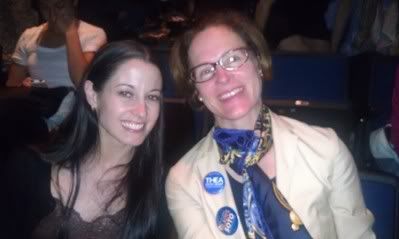 For more information, please contact Danielle Siegler at 415 307 6414, [email protected]"
Do you like this post?